"
Your karma is dirtier than the back of Mr. Kipling's cage...after Taco Tuesday.
"
Used Karma is the third episode in Season 1 of Jessie. It first aired on October 14, 2011 to 3.92 million viewers.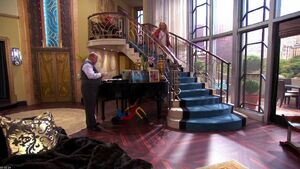 Plot
Jessie goes out to the park with Tony, the doorman of the building, and Emma believes that he might be in love with her, giving her dating advice from her magazine, Leopard Beat. Luke and Zuri prank Ravi. Fed up, he tells them about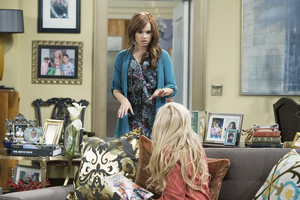 karma and how they're going to get punished if they keep playing with him.
Cast
Main
Recurring
Quotes
Luke
: (looking through telescope) "Eww! Bertram! Put on a shirt!"
Luke
: First, pigeon poop? Now, bloodthirsty squirrels? Maybe Ravi's right. This is bad karma. The universe is out to destroy me!"
Bertram
: "Now, will that be happening before dinner? Because I need to get a head count."
Zuri
: "Wow. He is one sound sleeper." (watching Ravi sleep)
Luke
: "He looks so peaceful. I don't like it."
Jessie
: How do I look?
Zuri
: Like Cinderella (whispering to Emma) ...before the Bibbidi-Bobbidi-Boo!
Trivia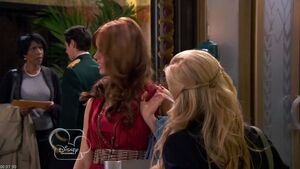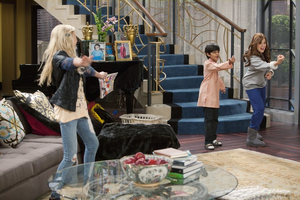 Goofs
Gallery
| | |
| --- | --- |
| | To view the Used Karma gallery, click here. |